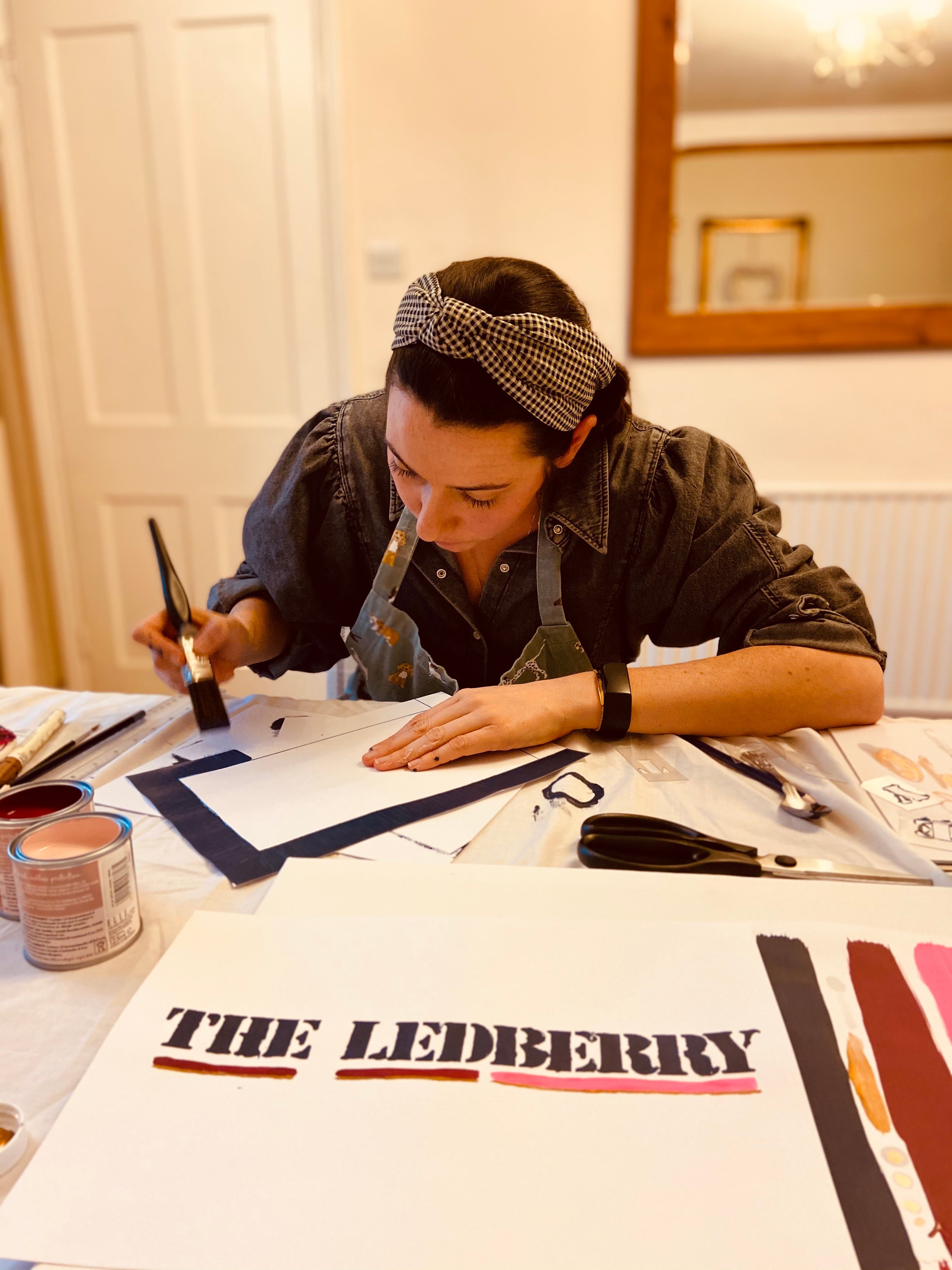 Challenge Accepted! A New Year Message from Dani
As January rolls around once again and we begin to make our lists for the New Year ahead; assessing the status quo, redirecting our energies, resolving to do more of this and less of that, it can be easy to rush ahead in fresh eagerness and renewed optimism (what a feeling that is!) without stopping to reflect on all that has happened in the previous 12 months and how it can inform the next chapter. A personal resolution of mine this year is to write more – putting pen to paper (or fingertip to keyboard), makes us pause and be mindful of what we are writing, mindful of our thoughts and more considered in the words we choose and in turn the actions we take. Whilst most of my writing will go no further than my own journal, I'll start the resolution here, with a small reflection on 2022 for The Ledberry and a glimpse into the year to come.
Taking stock of where we are as a small independent business, I have to remind myself sometimes of where we have come from in our short 18 months of trading to date. In fact, as perhaps a few readers will know, The Ledberry has hugely evolved over its time, in a direction which we did not initially foresee! Opening a business at the tail-end of Covid, was perhaps madness (I liked to think opportunistic...!) and continuing to keep the business evolving and adapting throughout the Omicron wave, and now through the Cost of Living Crisis has, and is, fundamentally very challenging.
The word 'challenging' can of course be interpreted in so many different ways. To many, 'challenging' is negative, and challenges are an uphill battle. But we are not alone in the broader challenges faced as an independent business. Every one of our lovely High Street shops which Ledbury is so famous for will be facing issues with their utility bills, with rising staff costs, lower consumer spend, inflationary pressures on supply chain and all of this on top of what these factors mean in their personal lives. But this is a shared landscape, on which the Ledbury Traders are hugely supportive of one another. This is the modern landscape for business today, one which we have to make work. 
And how do we make it work? This 'challenging' environment means that every day we are pushed to do something positive, to innovate and come up with new ideas to stay relevant, to keep people returning, to create an environment and a destination which people will fall in love with. If business wasn't challenging, we wouldn't be pushed to try new things, host different events, to take the time to create a connection with our guests who mean so much to us. Not every idea we have works, but we keep trying. The quest of completing the challenge means that no two days are the same for us, we always have a 'To Do' list reaching to Hereford and back, and we are constantly inspired by possibility and a growth mindset. For us, challenge is a positive. 
So, to toot our own trumpet just a moment, the challenges of 2022 have forced us to achieve some great things in the past 12 months. We launched our website with full e-commerce capability! And yes, we are already giving it an overhaul in the name of constant improvement (watch this space). We grew our database to over 2000 customers! We gained over 100+ reviews on Google & TripAdvisor, with scores over 4.5 (5 stars, here we come! Please do leave a review if you haven't already). We grew our Instagram audience to over 2,100 followers. We learned how to make reels (including some fabulous bloopers). We completely relaunched our Boutique, now found Upstairs at The Ledberry (check us out @upstairsattheledberry). We gained WONDERFUL new team members including our General Manager, Ellisha. We've hosted countless birthday parties, baby showers, charity events, workshops, live music evenings. I could go on…! Sometimes, amongst all of this, we cry, we laugh, we get frustrated, we make stupid mistakes, we overlook things. And we learn and evolve together as a team.
Before Christmas, we held a staff training day where we all got together to brainstorm how we can make improvements and how we can ensure that The Ledberry gives a consistent brand message to everyone who comes to us. We settled on three key themes for which we would like to be known (1) Innovative (2) Home from Home (3) Cosmopolitan. So, as we step into 2023, we have a clear picture of who we are and what we are about. We will keep striving to grow our business with these themes and principles in mind, always putting our guest at the forefront of what we try to create. Returning to the roots of the business, a key focus for myself and my mum, Dorothy, is to expand our retail presence, both in store and online, which will support the day to day running of our beloved café and bar. 
Finally, stepping into 2023 with my eagerness and optimism, I would like to say a huge thank you to all of The Ledberry Team; Mum, Ellisha, Hannah, George, Emma, Emillie, Danai, Katie and to all of the alumni who have helped us this year – you are always welcome back to the family! I'd also like to give a special mention to Jess, who fearlessly and tirelessly pioneers The Ledberry's identity, without her creativity and passion, we would not be where we are today and I am so proud!
So here is to 'challenging' and for all the positivity it brings to us in this landscape. And here is to The Ledberry, to all of our wonderful guests who keep our business going and growing. You mean so much!
If anyone would like to get in touch with ideas, thoughts, feedback – I am always grateful to hear it. I can be reached at Dani@theledberry.com.
Best wishes for 2023,
Dani xx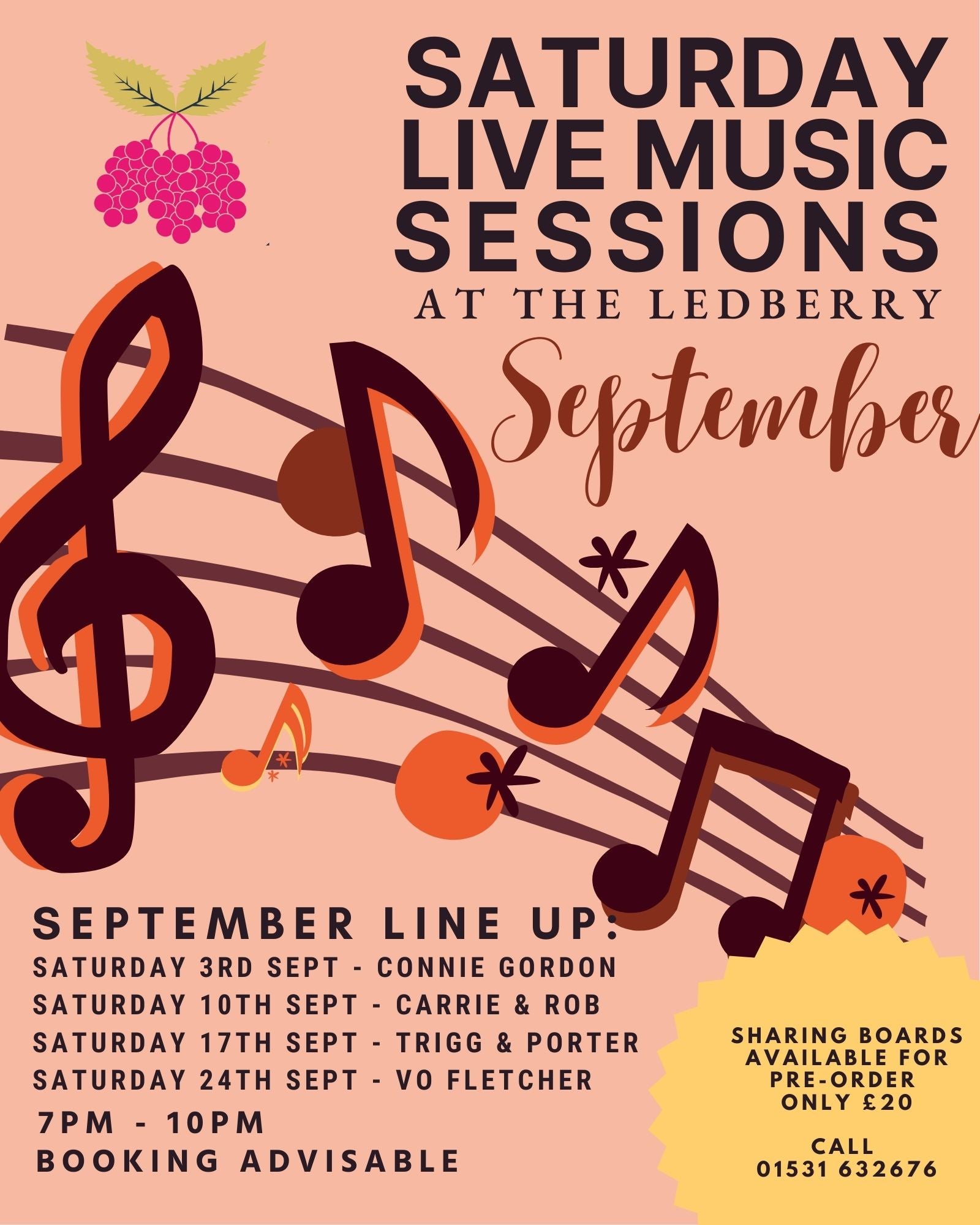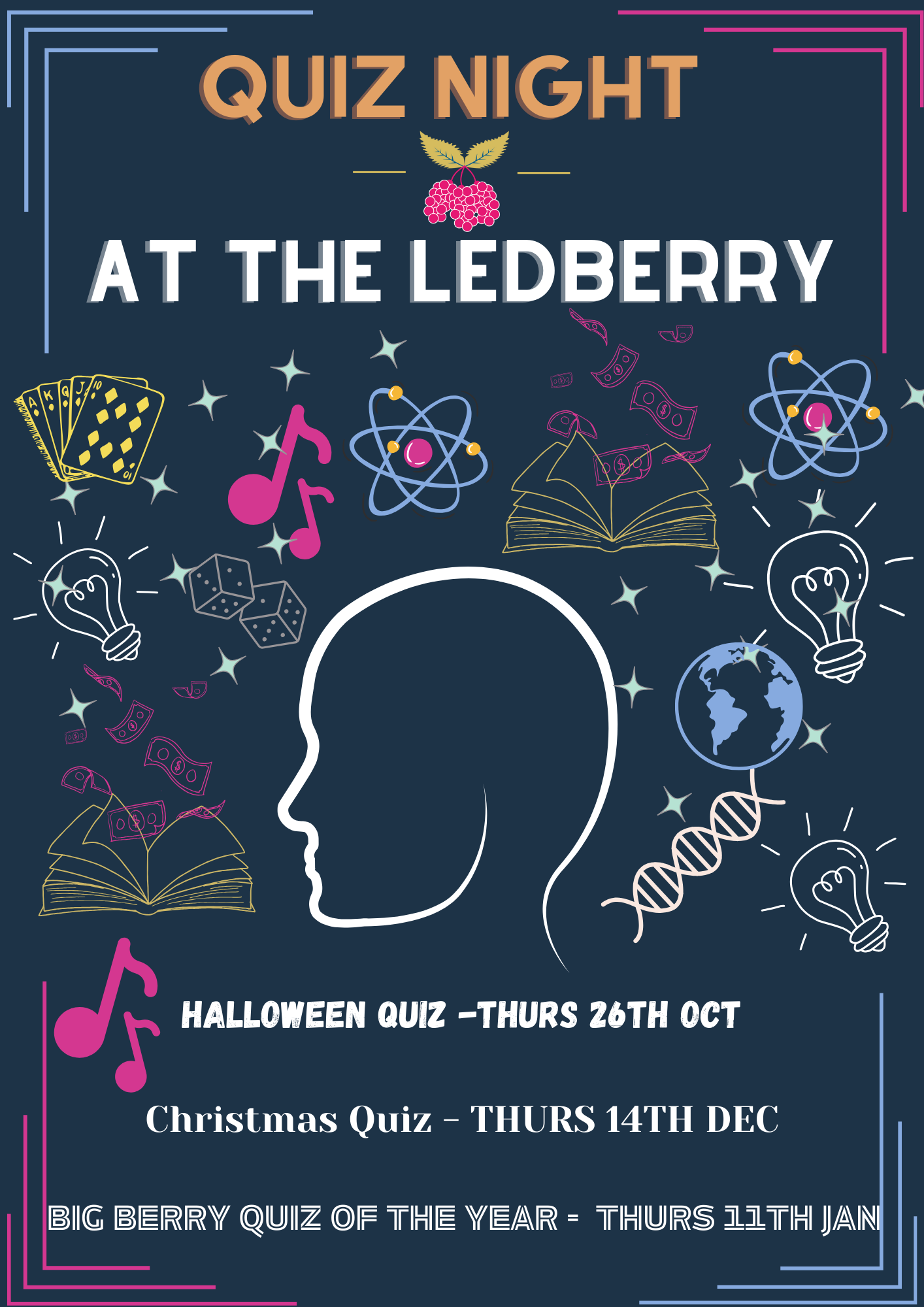 Quiz's are coming back this Autumn/Winter!  Book your tickets here:  Halloween Quiz - Thursday 26th October 2023 https://theledberry.com/products/halloween-quiz-night-thursday-26th-october?_pos=3&a...
Read more